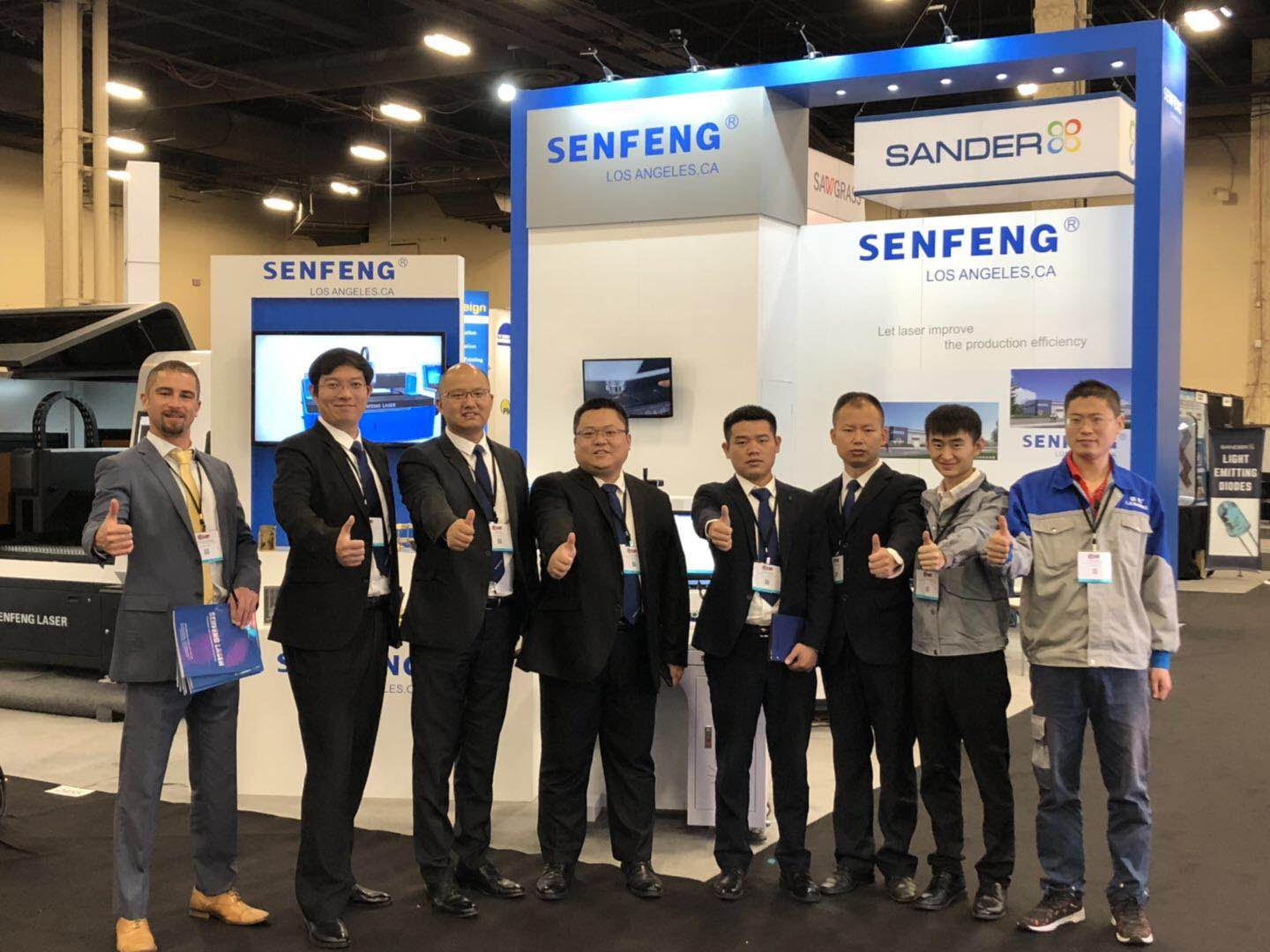 SENFENG LASER
ISA Trade Show, Las Vegas 2019
The ISA exhibition, hosted April 26th – 28th 2019 in Las Vegas, is sponsored by the international signage association and is the largest international professional exhibition for the advertising industry. Laser machines are increasingly being used within the Sign Industry, particularly for cutting acrylic, building booths, etching on different materials (promotional key chains, flash drives, etc), building LED signs, and so on.
The ISA exhibition exposed many people to the fact that Lasers are increasingly applicable within the sign industry, and helped potential clients become familiar with using this technology to help scale-up their production and meet new technical demands to stay ahead within the industry.
Our exhibit focused around the Fiber Laser SF1313FL, used for cutting various metals, the Carbon Laser SF1390I, used for cutting and etching acrylic, wood, and non-metals, and the Fiber Laser Etcher Sf200F, used for etching. As all our products here were below $12,000 USD, they are more attainable for clients looking to scale-up their production facilities in a compact area than many larger lasers were usually available for in the past. This allowed the perfect opportunity to get smaller production facilities, who had not considered Laser before, familiar with using CO2 or Fiber Lasers within their production capabilities.
Technician calibrates one of our CO2 Lasers (SF1390I) for demonstrations.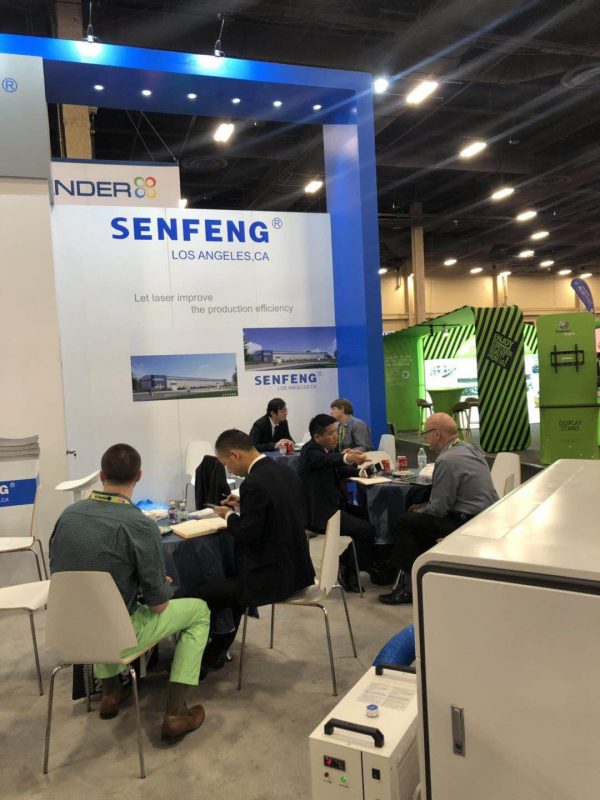 Reviewing product specifications with clients & signing deals on new Laser Cutters.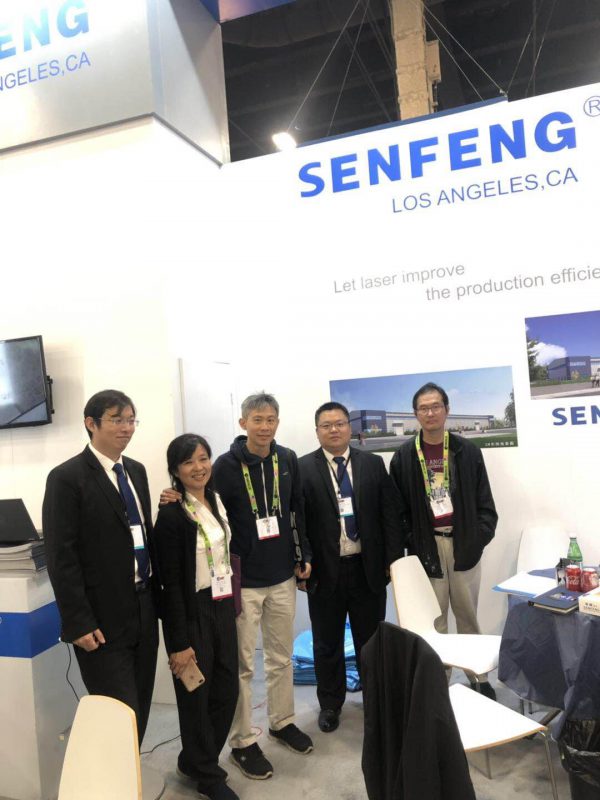 With sharp technology, durable build & warranty, and competitive pricing, we get Happy Clients!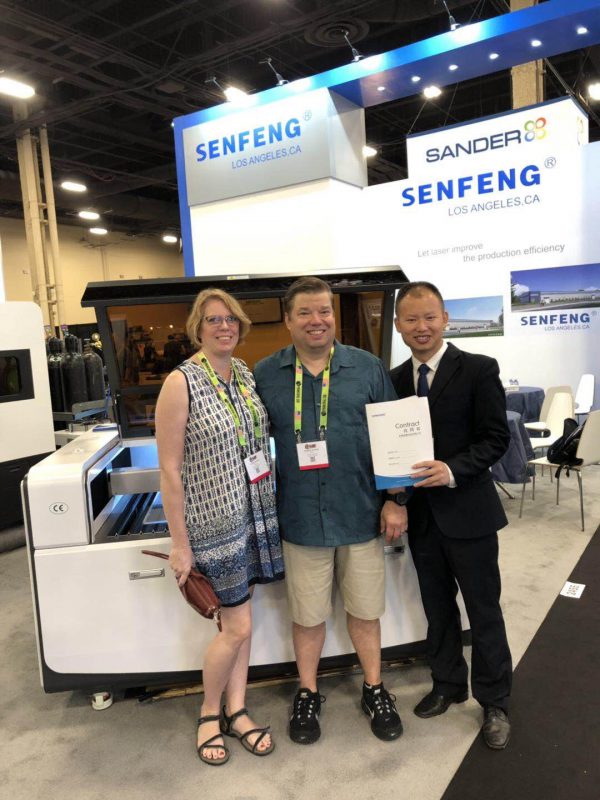 The ISA Trade-Show allowed us to exhibit our winning combination of durable-build, precision-technology, and competitive pricing, all supported by our newly-opened USA tech-support & training center. Many prospective clients realized how much a laser could add to their production-capabilities, increasing their ability to scale-up their business and meet new production specifications.